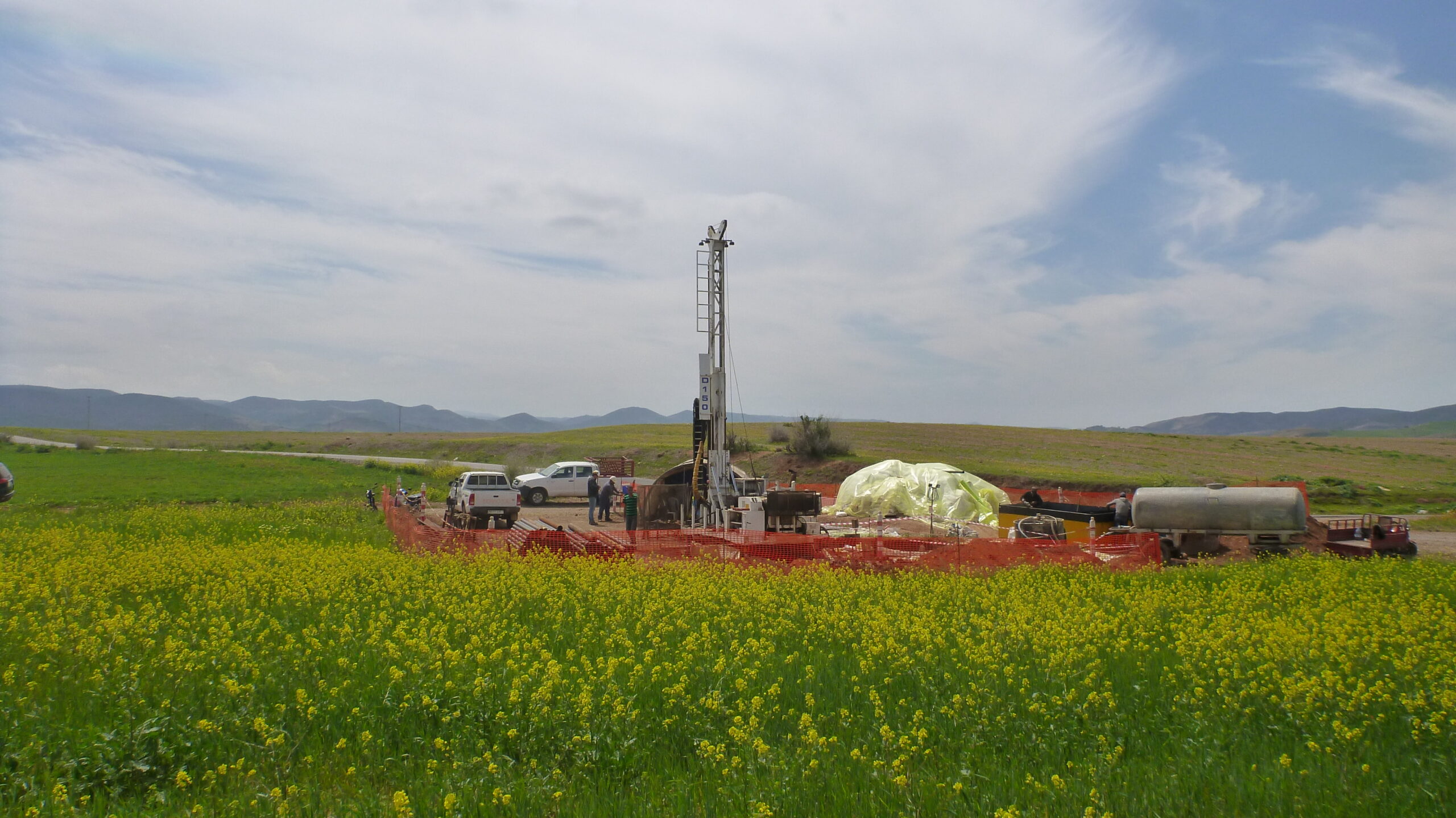 project-intro
The Khemisset Potash Project
Development of a Low Capital Cost, High Margin Potash Mine
Khemisset Project
Emmerson's primary focus is on developing the Khemisset Potash Project located in Northern Morocco.
The project has a large JORC Resource Estimate (2019) of 537Mt @ 9.24% K2O and significant exploration potential with an accelerated development pathway. The recently completed Feasibility Study completed by Golder Associates has confirmed the findings from the Scoping Study, which showed that Khemisset has the potential to be a world class, low capital cost, high margin potash mine, which is a very rare asset in the industry.
The study demonstrated robust economics for Khemisset with a post-tax NPV8 of US$1.4 billion and IRR of 38.5% to produce approximately 810,000 tonnes of K60 MOP per annum during steady state operations over the initial 19 year mine life. Importantly, Khemisset has demonstrated an incredibly low pre-production capital cost of US$387 million, less than half of its global peer average capital intensity.
Khemisset is ideally located to benefit from the expected high growth in demand for NPK fertilisers on the African Continent. Its location, close to a number of potential export ports, on the doorstep of European, Brazilian and US markets, means that the project will receive a premium netback price relative to many of its peers. The need to feed the world's rapidly increasing population is driving demand for potash and Emmerson is well placed to take full advantage of the opportunities this presents.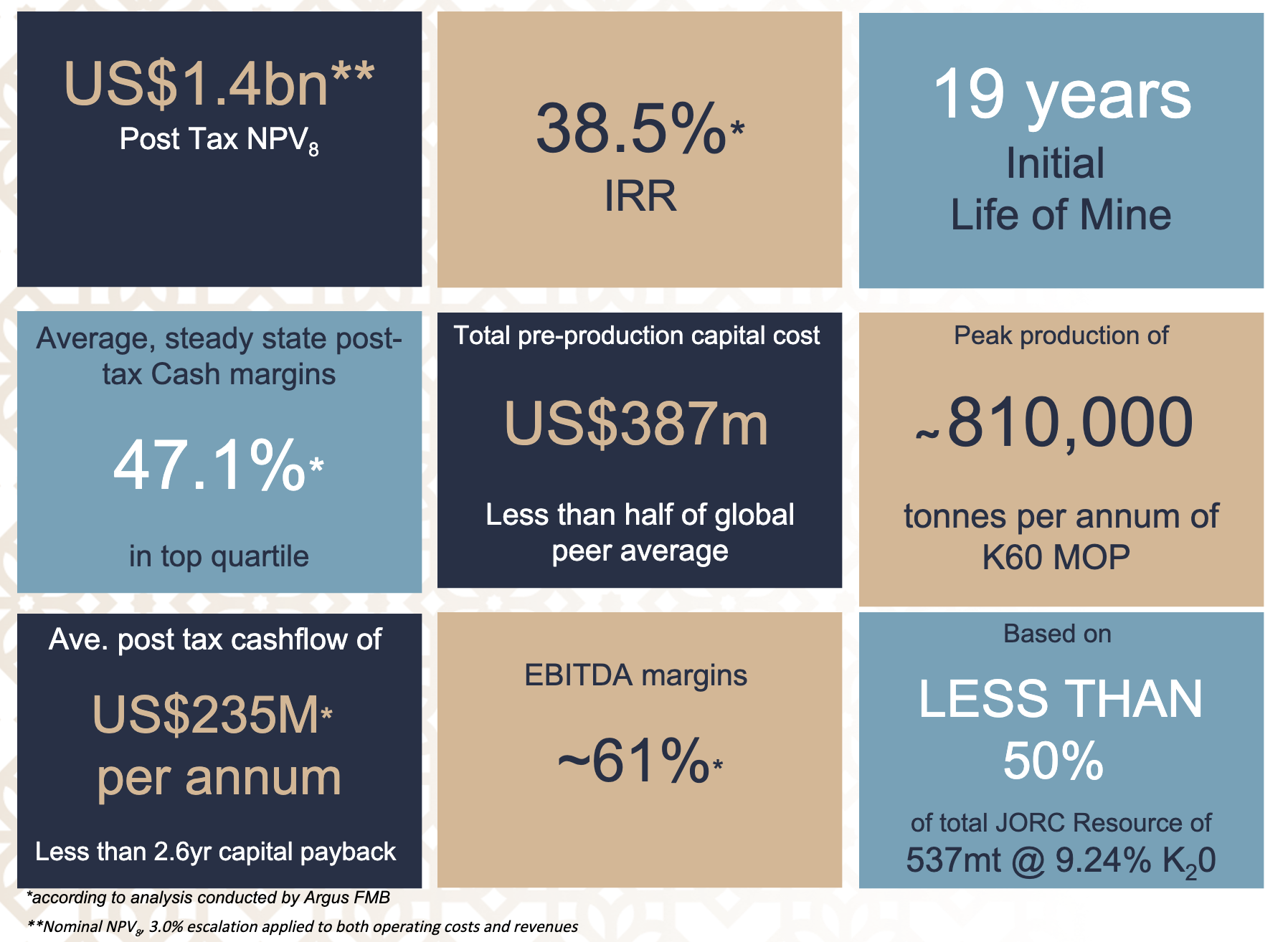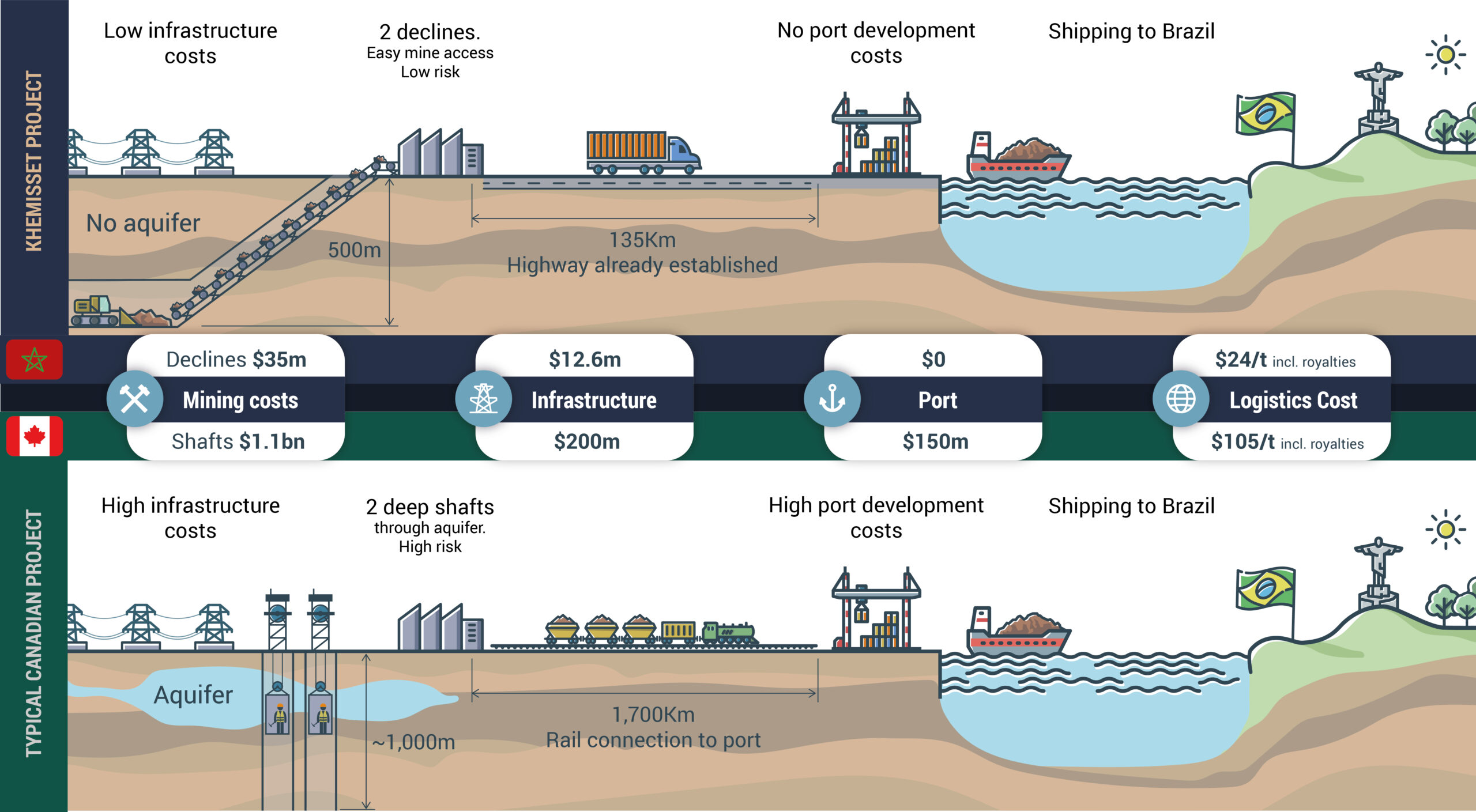 Location
The Khemisset Potash Project is located in Northern Morocco.
It is approximately 90km from the capital city, Rabat, and the planned bulk port of Kenitra Atlantique and 150km from the port of Mohammedia. It is close to the significant regional town of Khemisset and benefits from outstanding infrastructure including a network of toll roads, and electricity distribution grid and enjoys a supportive local government. Emmerson has identified pre-production capital cost savings of over US$1.2 billion relative to the average Canadian potash mine development, with cost savings of over 90% on key mine access and infrastructure.
JORC Resource
| JORC Resource Classification | Million Tonnes (potash seam) | % K2O |
| --- | --- | --- |
| Indicated Category | 375.2 | 9.36 |
| Inferred Category | 161.8 | 8.96 |
| Total (Indicated & Inferred) | 536.9 | 9.24 |